A blog post is long overdue and I've been receiving mouth watering photos of food from my mother, aunt, and sister who have embarked on an adventurous holiday in Vietnam.
They have visited Ho Chi Min city and Ben Tre Province, known for its pristine natural beauty. They enjoyed Mekong Delta which boasts traditional dishes such as stewed fish in clay pot, elephant ear fish, banana flower salad, Vietnamese curry along with an array of fruit and vegetable dishes.  Many photos include 'peaceful' rivers with crocodiles lurking beneath the surface, and I believe there will be a few floating markets towards the end of their trip!
Much of Vietnamese cuisine they have experienced has been really fresh seafood, slightly grilled, and served with vegetables and delicious sauces on the side.
There was also tofu in green peppercorn, chargrilled aubergines, and fresh spring rolls in rice paper.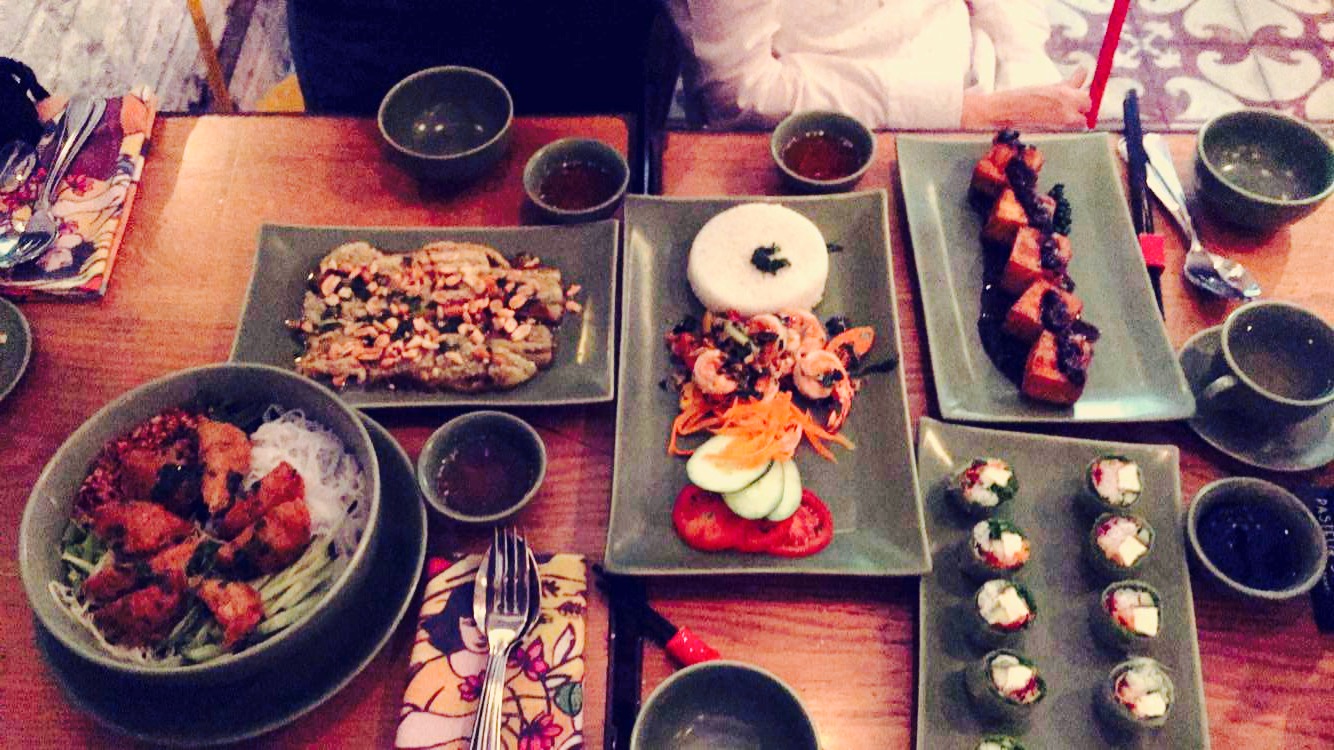 And of course one of my all time favorites; fried banana fritters with coconut (or vanilla) ice cream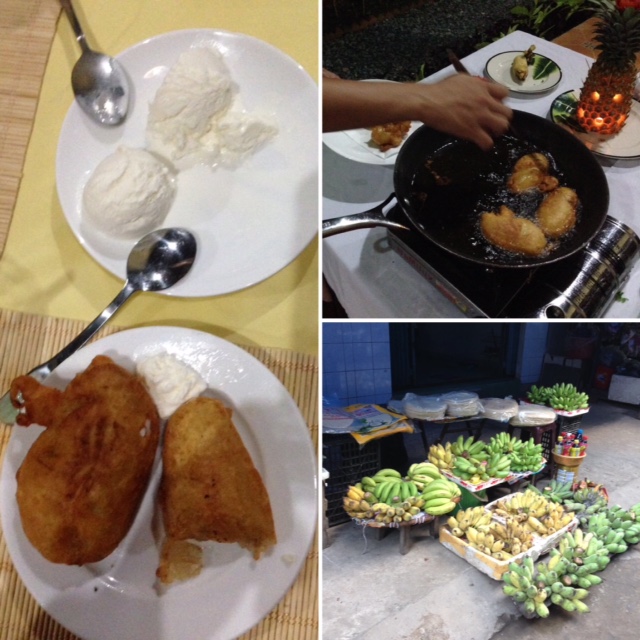 Here's the delicious recipe for banana fritters
Ingredients
Bananas
Wheat
Rice Flour
Tapioca
Corn Starch
Oil
Directions
Peel bananas and dip them in a batter of wheat, rice flour, tapioca, and corn starch.
Heat oil and add coated bananas until they are a crispy brown color.
Serve it hot on a plate with coconut or vanilla ice cream.